Now it's Popalongs!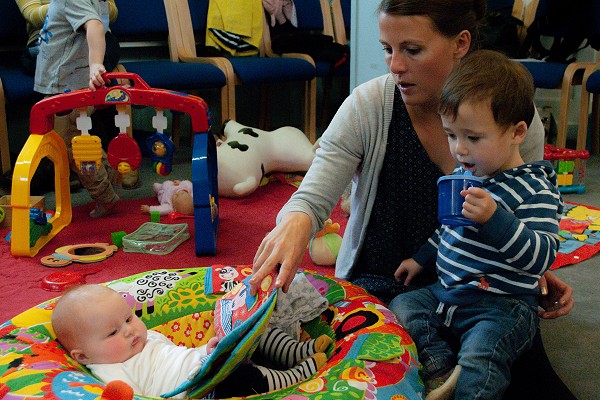 Popalong meets at the Wesleyan Chapel and welcomes new families. For those new to the area, Popalong is a Baby and Toddler Group (0 to 3 years) where mums, dads, grandparents or carers can meet up with others and relax while little-ones play, babies wriggle, stare or sleep, enjoy refreshments and join in the singing with Martyn on his guitar. The group is very friendly and supportive, especially to families new to the area. The session is from 9.30 - 11.30am and we meet during term time. For more information contact Lynda on 01773 857921 or jimlynda.gray@btopenworld.com.
Popalong Babies also meets at the Wesleyan Chapel but on Mondays from 10am to 11-30 and welcomes first time mums and mums-to-be. Popalong Babies supports infants 0-18 months and their mums and provides a range of activities and group support. For more information contact Serena Hancox 07719818112 or Elizabeth Brierton 07851202980 or popalongbabies@gmail.com
Covid guidelines are followed as we want to keep all safe and well. Please contact the leaders before popping in, as at present an eye is being kept on numbers. Pre-booking is essential for the Monday Popalong Babies Group where places are limited.