"Amazing to hear music like that in your village hall." Sergei Podobedov wows Crich.
Over the weekend (22nd and 23rd February), the Russian-born pianist Sergei Podobedov wowed audiences at the Crich Glebe Field Centre with amazing piano recitals. Around 200 people attended the concerts over the two nights and the overwhelming comment was that the quality of the music was spectacular.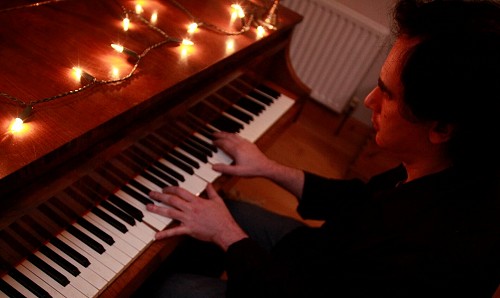 Sergei, who grew up in Moscow, now lives locally in Derbyshire. He studied at the Moscow Central School of Music, the Tchaikovsky Conservatory and the Royal College of Music in London. He has played at major concert halls around the world.
He was booked to play at Crich by David Lane as part of his fantastic programme of bringing high quality music, dance and theatre acts to the village.
The performances included pieces from Beethoven, Rachmaninoff and Chopin. It is fair to say the concerts were attended by both classical music aficionados and those who would not normally have gone to classical events but were drawn by the anticipated quality of the music. They were not disappointed. As members of the audience said afterwards, it was incredible to come and hear playing of such high quality in the intimate environment of a village hall!
All money raised by these events is used to help fund the on-going running costs of the Glebe Field Centre.
Pictures courtesy of ©2020 Karen Page